Social Media Optimizations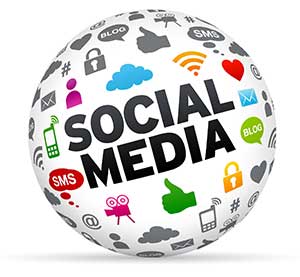 Media Times Services offers social network marketing and Social Media Optimization (SMO) services. In this spell of digital life, the way of communication have been transformed in a new way and everyone is connected in several means. Social Media Optimization is the new magical trend comes in the means of marketing your websites and business. Social networking sites are very popular and usable among masses all around the world. And this is the right track to aim your customers related to your business theme. Social Media Optimizations is similar to search engine optimization in that the goal is to generate traffic and awareness for a website. It is an effective technique to get visibility and popularity in online market. These SMO services are designed to help companies like yours create a brand and then market their products and services through online social networks. In recent years, social network marketing has grown to be a very powerful online marketing tool through effective Social Media Optimization (SMO)
Media Times & Communications is one of the leading SMO company in India, having a young team of experienced professionals who are the masters of Social Media Optimization. Social Media Optimization Services Include:
• Forum Marketing – This is popularly known as foruming. We help you in becoming an integral part of the most active forums on the internet. We select the forums that are relevant to your industry or niche and your target market.
• Blog Marketing – Weblogs or blogs have become active, involved communities on the 'net. Blog marketing is now an effective way to build your online identity and create brand awareness. We target lively, high-quality, relevant blogs.
• Article Writing and Article Submissions – Article writing and submission is a tried-and-tested tool that establishes your expertise and creates online brand value for your business. We provide you with well-written and well-researched articles that can help you create that much-desired online brand.
• Online Press Release Writing and Distribution – Press release writing is another powerful tool that can help boost your exposure online. The press release should be engaging and have that "creative punch". We help you create attention-grabbing press releases and distribute them to various news portals.
• Site navigation & control flow optimization.
Our search engine promotion services are designed to improve your website's ranking in short order.
Why SMO ?
The consequences of using SMO services include:
• Ensures a Strong Presence on the Web.
• Increases the Reach.
• Drive More Traffic.
• Lead Generation.
• Improves Search Engine Ranking