Website Designing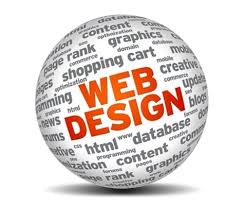 We as Media Times is the most famous web designing company offering professional, creative and skilled designs. As a creative web design company our skilled professionals deliver small business web design as well as corporate business requirements. Our Custom website designers and developers focus on delivering the clients with customized designs.. We are India's renowned website designing company based at Delhi. We offer complete web services at affordable rates.
We ensure our clients get the most appealing website designs, standards in terms with creativity, quality and colours. With the quality standards ample knowledge we always offer an eye-catching web designing solutions for our clients nation wide.
Our solutions always exceeded our customer expectations. Our classic results have brought us to an elite position in custom website design industry. We have a team of experienced, talented web designers who can help you to create a professional website with custom web design services.
Our main goal is to convert a vistor into our customer and provide them high quality, professional & long term services. Not only this we provide search engines compatible website so that we can easily match their instructions.
Why To Have A Website ?
Reasons for website designing as follows:
• Cost Effective.
• Accessible around the clock.
• Convenient.
• Credibility.
• Sales.
• Marketing.
• Bottom Line.